TIFF Festival 2016 // Rivers & Roads
TIFF Festival 2016 // Rivers & Roads
01-11.09.2016 | Wrocław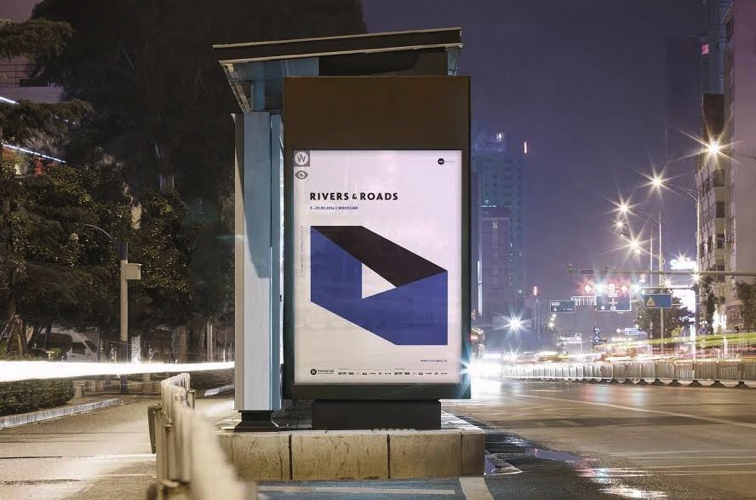 6 th edition of TIFF Festival begins on 1 st September in Wroclaw, with a "Rivers & Roads" title. TIFF Festival is considered one of the three biggest events of its kind in Poland. This year, as the title "Rivers & Roads" suggests, it will focus on traveling. The journey will take us through ten intensive festival days – with exhibitions, slideshows, debates, workshops, and meetings with artists and curators.
The backbone of the festival comprises three thematically relevant series – the first one takes a standard approach – photographers creating on the road; the second refers to an imagined, metaphorical journey, and the last one exhibits photographers-emigrants capturing their new environments.
The official opening of TIFF Festival 2016 // Rivers & Roads:
Thursday, 1 st September, 6p.m., Festival's Center, Ruska 46 (yard)
Full schedule available at www.tiff.wroc.pl
SECTIONS:
MAIN PROGRAM
Main Program exhibitions have been divided into three topics, focusing on observation of photographers' new realities ("Immigration/Emigration"), dedicated to trips to unreal realities through the medium of photography ("Imagined Journeys") and "On the Roads", a series of new projects concieved and realized during trips inspired by TIFF Festival.
PUBLICATIONS
In this year's edition of Publications section we decided to present the complicated process of creating photobooks. Three exhibitions will be organized: presenting zin culture Zines of the World by Doomed Gallery from London, Meet the Publisher giving access into works of independent publishers all over the world, and Drogi mniej uczęszczane [Roads less traveled], with a motive of moving and traveling. For the first time, in collaboration with Fresh From Poland magazine, we will exhibit models of photobooks during 1. TIFF x FFP Photoobook Dummy Review. Program will be supplemented by meetings, debates, and workshops to present the richness of photography and photobooks world, at least to some extent.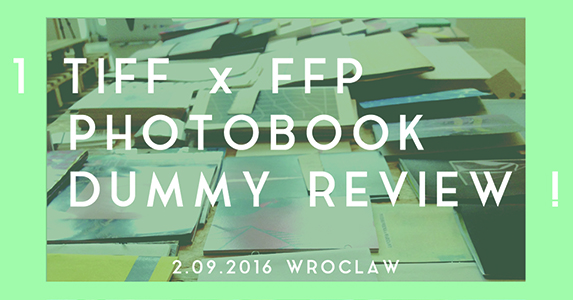 TIFF HUB
TIFF HUB is a center of activities surrounding the festival. Its goal is to enable meet-ups, thought sharing and widening of horizons, not just the photographic ones. Casual encounters of friends and strangers, author meetings, confrontation of opinions, activities which resulted in TIFF Festival 2016. The center of TIFF HUB is an atmospheric space of gallery/club. The yard on Ruska 46C transforms into Festival Center at the beginning of September, in order to promote converge social and informative sphere for 10 festival days. Another way to share experiences is to meet the authors and curators. These meetings will take place in all the gallery spaces, next to the discussed topic.
PROFILAB TIFF OPEN
ProfiLab TIFF Open is welcoming all that is new and fresh in photography. It superseded the Debuts with a slightly different approach to incoming ideas. Four selected artists, supported by curators from Wroclaw, will present their works in exhibition spaces. We empowered the audience, which selected the fifth person whose works may be seen during TIFF Festival.
Organizer: Europejska Stolica Kultury Wroclaw 2016, TIFF Collective
Partners: EU-JAPAN FEST, BWA WROCŁAW, MWW, Info Punkt Barbara, MIA ART GALLERY, Galeria Entropia, IP STUDIO, OPT, Galeria Tętno, Galeria OKO, Wędrowny, Zakład Fotograficzny, Uniwersytet Artystyczny w Poznaniu, Katedra Fotografii UAP, IPN, Moś&Łuczak, JASTAA, AMS, Miesiąc Fotografii w Krakowie, Gextio photo, Donosta San Sebastian, UR, John Lemon, ŻYZNA, Szklarnia, Stacja Dizajn / Resto Bar
Sponsors: PROFI LAB, SIGN PL, Kartell, MANDALA Design, PPG
Media Patrons: Contemporary LYNX, Fotopolis, Digital Camera Polska, PrismPhoto Magazine, Magazyn OBIEKTYW, Fresh From Poland, TVP Wrocław, TVP Kultura, Gazeta Wyborcza, Gazeta.PL, Magenta MAG, Fragile, Radio LUZ