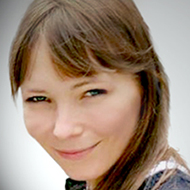 GRAŻYNA SIEDLECKA
Grazyna Siedlecka (Poland, 1985) founder of Fresh From Poland – an independent platform for contemporary Polish photography and director of Fresh From Poland Foundation. She works as a curator, picture editor, art events coordinator and writer. So far she has curated several group exhibitions in Poland, England, the Netherlands and India and cooperated with festivals in Poland, Tbilisi, and Istanbul. Former text editor for FOTO Monthly Magazine (Poland), currently cooperates with Prism Magazine (Dublin) and Contemporary Lynx (UK). Siedlecka was involved in a few publications: Photopoland 2016 by Culture.pl and Fotofestiwal, Gespräche über Polnische Fotografie by Jens Pepper and Distortion zine by Fresh From Poland & Hekla Studio. She is  highly interested in new trends in art photography. As a curator, Siedlecka is passionate about putting images into a new or unexpected context in order to create unique visual stories, focusing more on the final outcome rather than on the single photographs and their authorship. Lives and works between Poland, England and Iceland.
GOSIA FRICZE
Gosia Fricze (1984) is a curator and coordinator of artistic events in Poland and the UK. She is a Co-founder and Vice Director at Fresh From Poland Foundation. She studied Art History (MA) at the Jagiellonian University in Krakow and is a graduate of Arts Management (BA) at the South Bank University in London. Between 2014 and 2016 she collaborated with LoVArts – a networking organization for creatives in London. From 2015 to 2018 she worked as a Coordinator at Tate Gallery in London. As a freelance curator, she curated exhibitions at the Unit24 gallery and the Westminster Palace in London, as well as co-curated projects and exhibitions as part of the activities of Fresh From Poland. She is interested in art as a tool for social inclusion. Currently lives between Treviso and London.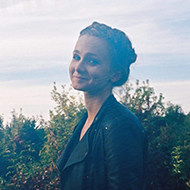 KATARZYNA RONIEK
Katarzyna Roniek (1989, Poland) is a co-funder and Social Media & PR manager of Fresh From Poland Fundation. She graduated from Academy of Photography in Kraków (2012) and English Philology at European Tischner University (2014).  She also worked at one of media agencies in Krakow as Social Media Specialist. Her photographs were on display at Doomed Gallery in London and during London Analogue Festival. Roniek's works were published in magazines such as: Hedonist Magazine, Replika and No Cigar Magazine. In her projects, she's most interested in ambiguous beauty.