Queer Gaze from Poland. A Portrait of Love and Desire
Fresh From Poland in cooperation with Bermondsey Project Space present the first group photography show that features works produced by LGBTQ+ artists born in Poland, with a particular focus on images exploring intimacy and interpersonal relationships.
Bermondsey Project Space, London
22-26.05.2018
Although homosexuality in Poland is legal and protected by general anti-discrimination law, the majority of the population consider same-sex relationships as unnatural and immoral. Outside of a few bigger cities it is impossible to be openly queer and have a respectable life.
Due to the social and political and religious situation, queer artists do not get enough visibility and recognition in their own country. Some of them hide their identity and do not bring up queer-related topics in their practices at all, others keep working for a small, private audience or emigrate in search for a chosen family and creative freedom.
The selection of works exhibited at Bermondsey Project Space – intimate portraits, fragments of visual diaries, snapshots – could not be displayed in Poland without being a political statement.  Our aim is to present them the way there are – as beautiful, captivating works by talented photographers, who were given the space to express themselves in an inclusive environment without prejudices.
Exhibited artists: Pamela Bożek, Mateusz Cyrankowski, Mateusz Grzelak, Agata Kalinowska, Krystian Lipiec, Kinga Michalska, Oiko Petersen, Jerzy Piątek, Natalia Podgórska, Łukasz Rusznica
The show wa curated by Grażyna Siedlecka and co-curated by Gosia Fricze and Katarzyna Roniek, organized by Fresh From Poland in collaboration with Bermondsey Project Space.
The exhibition is possible thanks to our sponsor – Blaze Image.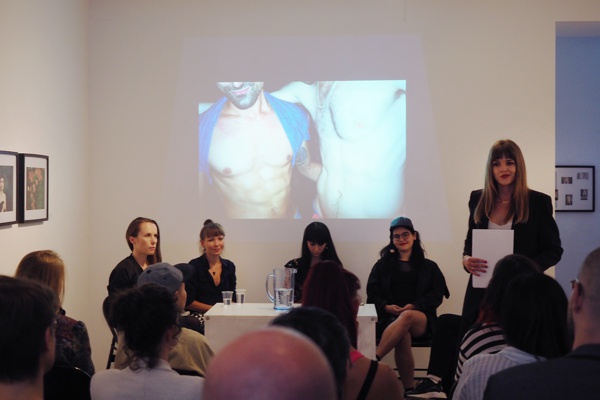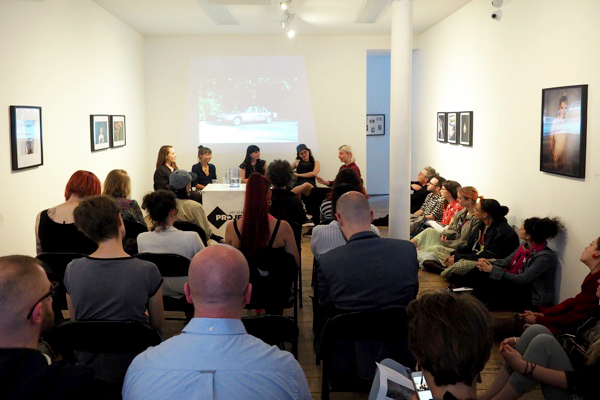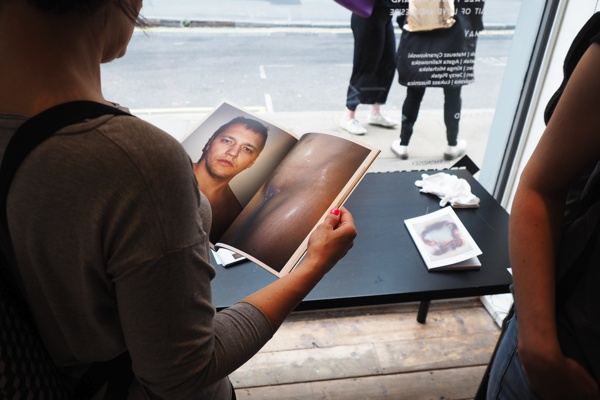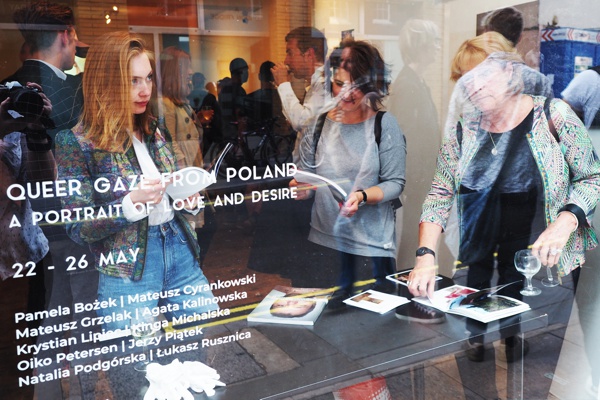 Selected press:
i-D – Photos that celebrate what it means to be polish and queer, Ryan White [eng]
DAZED – Portraits of love and desire and what it's like to be gay in Poland, Lexi Manatakis [eng]
INTO – New Show In London Illuminates 'Queer Gaze from Poland: A Portrait of Love and Desire', Trish Bendix [eng]
KINK – Announcement: Queer Gaze from Poland, Anna Wim [eng]
THE CALVERT JOURNAL – Queer Gaze: new exhibition of Polish LGBTQ+ photography comes to London, Katie Davies [eng]
VICE – Polski queer wybiera emigrację, Mateusz Góra [pl]
ONET KULTURA – O miłości i pożądaniu. Polska sztuka LGBT w Londynie, Alan Rynkiewicz [pl]
K-MAG – Portrety miłości i pożądania na pierwszej wystawie polskich fotografów LGBTQ+ w Wielkiej Brytanii, Paula Kierzek [pl]