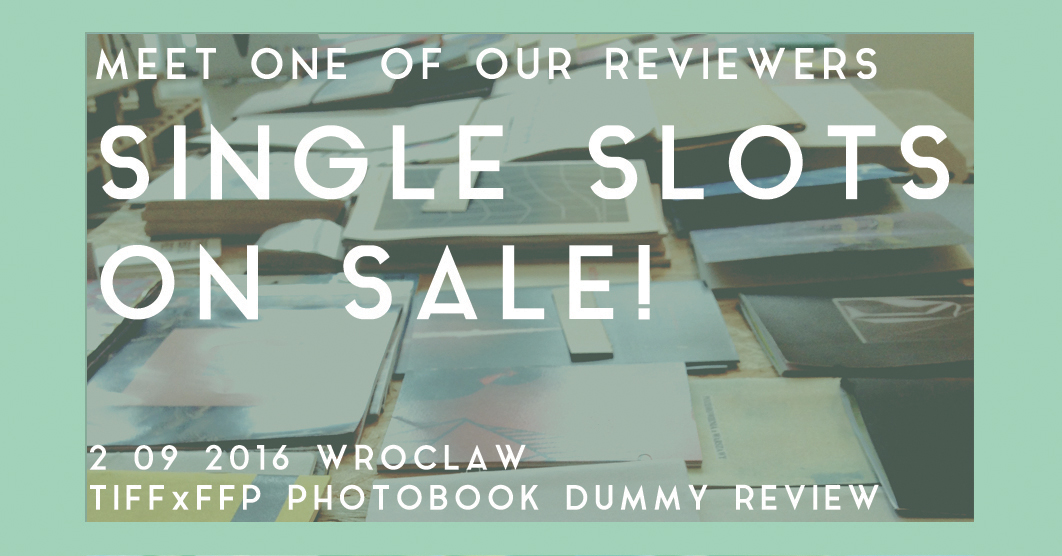 TIFF x FFP Photobook Dummy Review
SINGLE SLOTS AVAILABLE!
Would you like to meet one of our amazing Reviewers during TIFF x FFP Photobook Dummy Review? Now you can book a single slot and show your dummy to the international publishers and curators!
Review will take place on Friday, 2.09.2016, between 10am – 4pm in Wrocław.
Price of the singe meeting: 50 PLN.
Find out, if your meeting with your chosen Reviewer is still available and book here: contact@freshfrompoland.com
Patrícia Almeida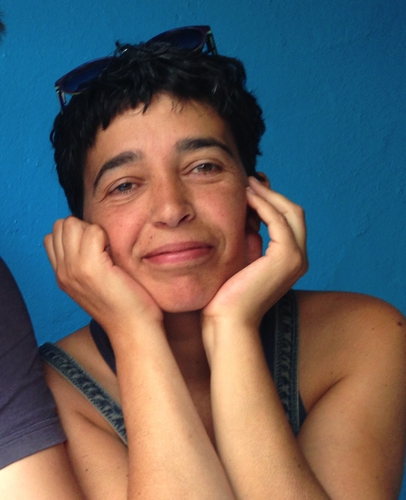 Patrícia Almeida is a photographer and co-founder of GHOST Editions together with David-Alexandre Guéniot. She lives and works in Lisbon. She graduated in History at Nova University (F.C.S.H) in Lisbon and Photography at Goldsmiths College in London. She is interested in photography as a language and a territory of research and artistic creation. Her exhibitions frequently take the shape of installations working with various means of image production: photographic prints, artist books, posters, billboards, newspapers, videos or projected image. Her projects often start as books or artist publications, an important aspect of her work.  In 2009 she was nominated for the Portuguese contemporary art prize Besphoto for her exhibition and book project 'Portobello'. She is, since 2003, a member of POC/Piece of Cake, a network of European and North American artists working with photography and video.
Arianna Arcara & Luca Santese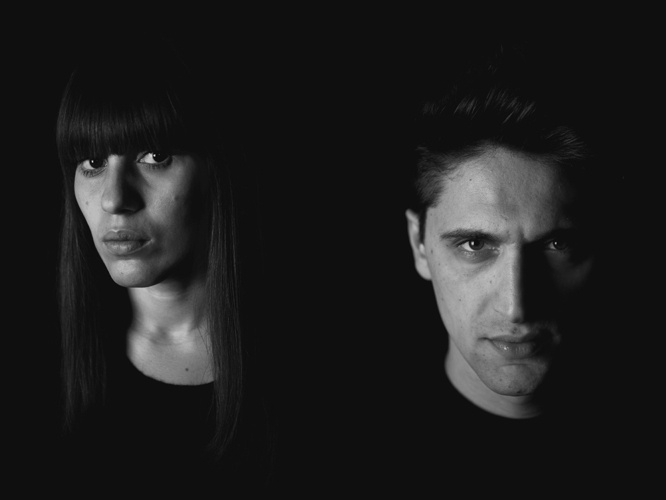 Arianna Arcara (1984) and Luca Santese (1985) were born and raised in Milan. Arianna Arcara studied at the European Institute of Design/Milan and at the Milwaukee Institute of Art and Design while Luca Santese at the Academy of Fine Arts of Brera/Milan. In 2008 they founded with Luca Baioni, Gabriele Micalizzi, Andy Rocchelli and Alessandro Sala the group Cesura. Cesura is a group of photographers who represents projects. The central idea is to create a strong, independent group capable of producing quality and research in photography. In 2009 Arianna and Luca work together on the project Found Photos in Detroit. The final work is exhibited in 2010 at the Le Bal Space/Paris. Followed exposures at Kulturhuset/Stockholm, OGR/Turin and at the MOCP/Chicago. In 2011 they published the book Found Photos in Detroit that was selected five times as one of the ten best photo books of the year by Gerry Badger, Michael Kominek, Erik Kessels, John Gossage and Philippe Azoury. In 2013, the book won the Art Book Wanted International Award. In 2014 the book was selected by Martin Parr and Garry Badger for the series: Photobook: A History Vol III, which gathers the best 200 photo books after the Second World War. Their work has been published in several national and international magazines including: Le Monde, Newsweek, Vanity Fair, Stern, Wall street Journal, Guardian, Der Spiegel, Espresso. Their projects have been exhibited at: Le Bal Space/Paris, Kulturhuset/Stockolm, OGR/Turin, MoCP/Chicago, Galleria Giacomo Guidi/Roma, La triennale/Milano, Spazio Forma/Milano, Clark House Gallery/Mumbai, Artissima/Turin, Nuit de L'Annee/Arles, Fotografia Europea/Reggio Emilia, Format Festival/UK.
Rémi Faucheux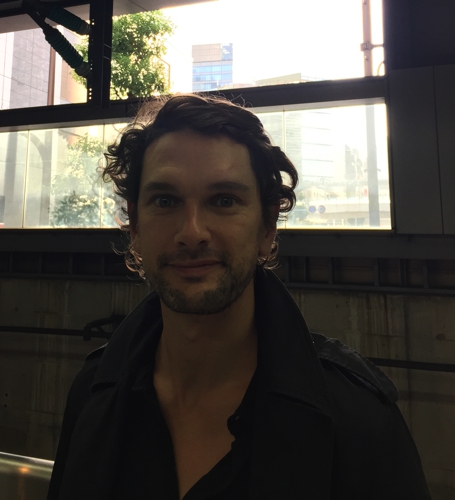 Remi Faucheux is a graphic designer and publisher. He co-founded the independent publishing house RVB BOOKS in 2011. He has published books by Erik Kessels, Óscar Monzón, Thomas Mailaender, Taiyo Onorato & Nico Krebs, Grégoire Pujade-Lauraine, Augustin Rebetez, Tomoko Sawada, Stéphanie Solinas, Penelope Umbrico, among Others. RVB BOOKS receive the Paris Photo Aperture First Book Award 2013 with "Karma" by Óscar Monzón, the PhotoEspana Best International Photobook 2015 and the Paris Photo Aperture Book of the Year Award 2015 with "Illustrated People" by Thomas Mailaender. He is teaching at ECAL (Lausanne).
Jason Fulford
Jason Fulford is a photographer and co-founder of J&L Books. He is a Guggenheim Fellow, and a contributing editor to Blind Spot. He is a frequent lecturer at universities, and has led workshops across the United States, in Japan, Italy, Poland, The Netherlands, Germany and Spain. His monographs include Sunbird (Bird Entertainment, 2000), Crushed (J&L Books, 2003), Raising Frogs for $$$ (The Ice Plant, 2006), The Mushroom Collector (The Soon Institute, 2010), Hotel Oracle (The Soon Institute, 2013), and Contains: 3 Books (The Soon Institute, 2016). He is co-author with Tamara Shopsin of the photobook for children, This Equals That (Aperture, 2014), and co-editor with Gregory Halpern of The Photographer's Playbook (Aperture, 2014).
Marcin Grabowiecki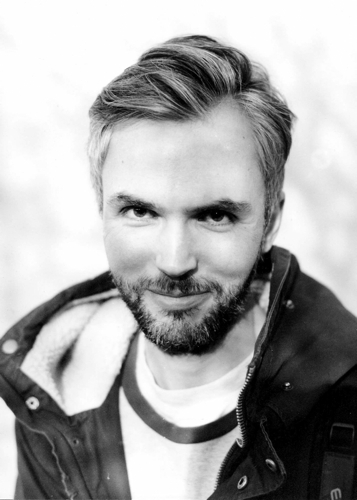 Marcin Grabowiecki – photographer, journalist, lecturer, fan of archives and photobooks. Graduate of Institute of Creative Photography, Silesian University in Opava, Czech Republic (2014), received Ministry of Culture and National Heritage scholarship (2010), winner of the photobook dummy competition organized by Czytelnia Sztuki (2012). Co-author of 'Private Property' photobook (2012), author of 'Babie Lato' (2013). Founder of the Innocent Curiosity blog, dedicated to the subject of contemporary photobook.
Hester Keijser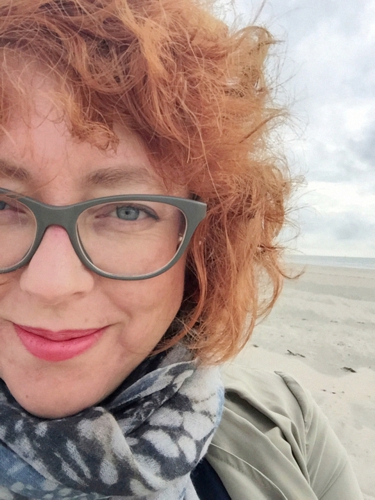 Based in The Hague, Hester Keijser is an independent curator and author specialized in contemporary photography. She frequently collaborates with international organizations in the field of photography. From 2009-2013, she developed exhibitions for The Empty Quarter gallery in Dubai, and was creative director of East Wing, a platform for photography based in Qatar. Stead Bureau maintains a strong commitment to emerging photographic practices from the MENASA region. Since 2006, she has kept an online journal on photography, publishing as Mrs. Deane, and manages The Independent Photo Book blog, a self-publishing free zone. In partnership with LhGWR, she organizes and leads the Book Case Study, a lecture and workshop program on the making and publishing of photo books.
Volkan Kızıltunç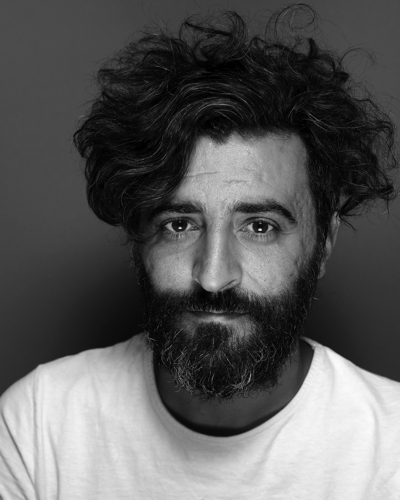 Volkan Kızıltunç was born in Ankara in 1976. After studying archeology in Istanbul University he had studied photography at Mimar Sinan Fine Arts University and graduated in 2005. He took part to several photography and art projects like " Young Talents in Turkish Photography", " Last & Lost: An Atlas of Diseppearing Europe", "Middle Town: Picturing the Unspectacular" and "Mamut Art Project". In 2013 he's selected as the 2013 Turkish Winner of ESSL ART AWARD Central & Eastern Europe. In 2015 he won Akbank Contemporary Artists Prize with his video work " Typologies of Memories". He's exhibited in several international platforms like Torun Centre of Contemporary Art & TRAFO Center for Contemporary Art, Poland, Passau Museum of Modern Art Germany, ESSL Contemporary Art Museum, Austria, Teleglion Foundation of Contemporary Art, Greece, The MAS Museum, Belgium, Detroit Center of Contemporary Photography, USA and Elgiz Museum of Contemporary Art, Istanbul. Since 2009 he's been working as a research assistant in Mimar Sinan Fine Arts University, Department of Photography and FUAM. He's doing photography and video projects and living in Istanbul. Volkan Kızıltunç is a co-founder of TOZ Artist Run Space which had established in 2015.
Matt Martin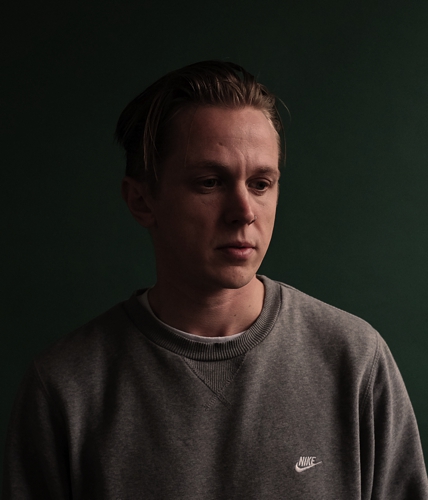 Matt Martin is a Photographer, Curator and Publisher based in London. Working with DIY photographic culture, Matt has been curating and running DIY galleries within the UK since 2011. Matt has been a self publisher of his own photography since 2005 and set up his zine press in 2011 through his project The Photocopy Club. Since then he has published over 100 titles for photographers around the world. Since 2011 Matt has curated over 50 exhibitions within the UK and abroad and been part of numerous photographic festivals.
Marta Szymańska
Vice-chairman of Archeology of Photography Foundation. In 2005 – 2014 she co-created Fotofestiwal- International Photography Festival in Łódź, for 4 years she was working there as program director. The author of the www.phototogo.pl, website collecting information about the most important photography grants, competitions and residencies. She cooperates with Sputnik Photos Collective, helping with international promotion of the group. She used to be a coordinator of the  international Photo Festival Union and chef editor of the first edition of Photopoland, the project promoting contemporary polish photographers. Reviewer during international portfolio reviews and jury of numerous competitons. Received the Ministry of Culture scholarship.
Willem van Zoetendaal
Willem van Zoetendaal (born The Hague, 1950) is a graphic designer who has been producing photography books since the early nineties. In 1994 he started publishing his own books, first under the name of Basalt (in collaboration with Frido Troost) and then under the name of Van Zoetendaal Publishers. In the same period, Van Zoetendaal curated photography exhibitions in the Netherlands, Italy, France, Korea and others. Additionally, Van Zoetendaal has been active as a gallery owner for contemporary photography from 2000 until 2014. In 2014 he changed his gallery space into a studio to develop his own art projects, art books and installations. In 2008 the Gemeentemuseum Den Haag acquired his photography collection (consisting of more than 1200 photos) that he had built up during his period as director of the photography department of the Gerrit Rietveld Academie in the nineties. The collection included early works from now renowned Dutch photographers/artists as well as striking photos from anonymous photographers (found footage). Van Zoetendaal considers his books as spacious constructions and he has been extremely influential in terms of the selection and montage of the content of the books, enabling a rhythmic melody to be formed in unison with the design. Van Zoetendaal considers that photography in print must be optimally lithographed and printed so that it 'becomes a new form of vintage.' For him, the photo book is an art form in its own right. Together with Noshka van der Lely, Van Zoetendaal manages the estate of the filmmaker/photographer Johan van der Keuken and the photo archive of former studio photographer Lee To Sang.
Organizers: Europejska Stolica Kultury Wroclaw 2016, TIFF Collective, Fresh From Poland
More about the TIFF x FFP Photobook Dummy Review here: http://tiff.wroc.pl/