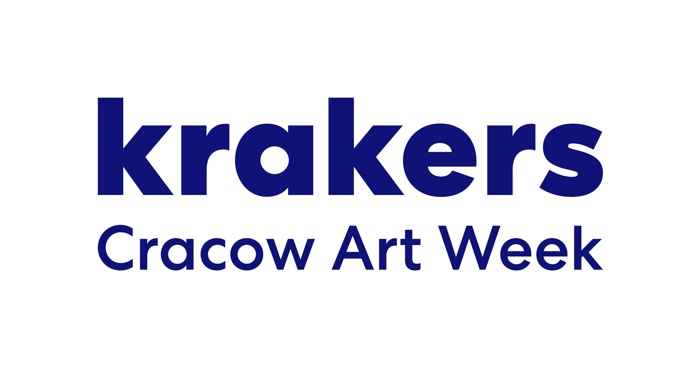 Cracow Art Week
KRAKERS 2019
8-15.04.2019
The Cracow Art Week KRAKERS is a project promoting contemporary art. Here we present a list of the most interesting openings involving medium of photography: 
MAIN PROGRAMME
Wednesday, 10.04
7pm | BIELEC art
6 Inwalidów square | Trace
Artist: Katarzyna Bielec
This exposition consists of a series of drawings, photographs and paintings in own technique. These works' common theme is the road, pavement and pedestrian crossing. Their form is inspired by the structure of the street. The Author emphasizes that the starting point was matter, the texture of a cracked, broken road and abstract forms.
Friday, 11.04
6pm | ZPAF
24 st.Thomas street | Everything for you
Artist: Karol Pałka
65 years old Danusia and her 35 years old daughter Basia live their isolated lives in a house placed a few kilometers from the nearest village. The first contact with them is scary, however, after a few moments of observation, we discover that their world has a lot to offer. It is free from all the negative feelings and emotions, as the mother has been trying to protect her daughter from the outside world. Now she is trying to adopt her to live in the modern world.
Saturday, 12.04
6pm | Trzecie Oko Gallery
5 Bocheńska street | Colours of Lviv
Artist: Natalia Lisek-Borowicz | Curator: Piotr Koralewski
For me, Lviv is both an escape from my everyday life and a place where I feel like at home. The people I've met there took me with their kindness and optimism.
The first time I've been there I was searching for my own way of looking at it. When leaving I knew that I will come back. It happened a year later and I returned with new thoughts and the title of an exhibition.
Just as other big European cities Lviv is undergoing change, and I am not sure whether I like it or not. Intuitively I began searching signs of the past. The places I've found before turned out to be cliches and I had to look out for new ones. Eventually, I've stumbled upon an old market reminding me of my childhood, I got lost in alleys and met many wonderful people.
Lviv is not a city you visit once or twice. It leaves a permanent mark.
ACCOMPANYING EVENTS
Monday, 8.04
4pm | 28 Żabiniec street | A meeting in the Atelier of Gabi Buzek, accompanying the Portraits of Women exhibition | free entrance upon signing in through email: cracowartweek@gmail.com
The exhibition is a part of the celebrations of the Year of Women in the Academy of Fine Arts and will display large format paintings showing scaled up fragments of a woman's body. This means the portrait will not be as obvious as usual – instead of the face we will see other parts of the body. This doesn't mean those portraits will be monotonous. This work is related to a series of photographs under the same title I took in 2002 and which showed shoes of women I knew.